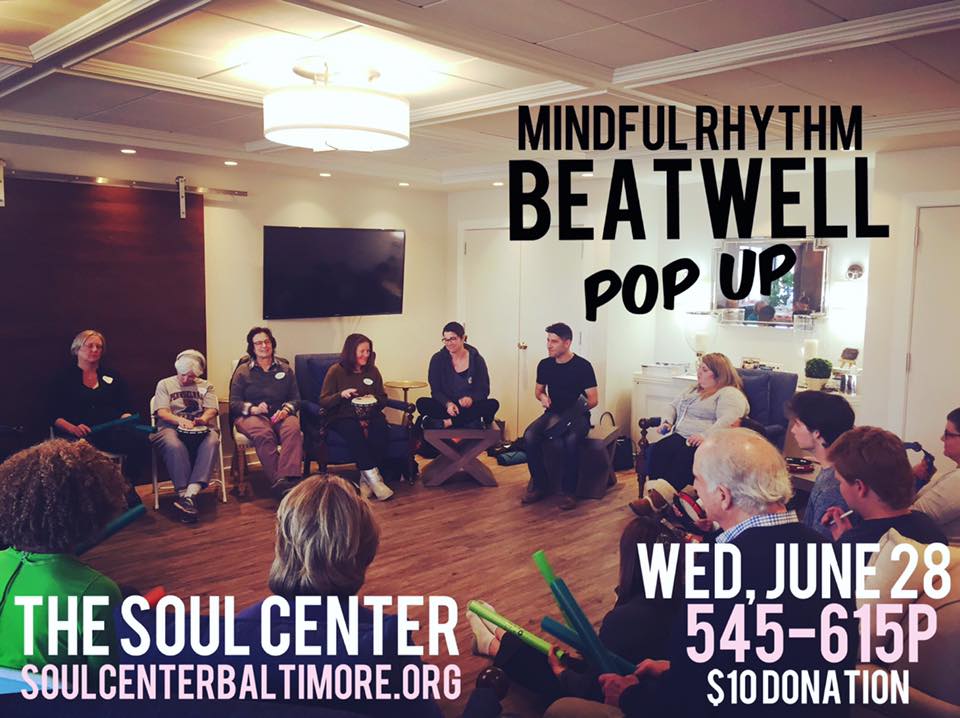 I first designed a new Beatwell program last fall called "Mindful Rhythm." I did a month residency at The Soul Center and have since offered it with various groups. I was asked back to share another last night and tried a format in which we drummed for 30 minutes straight as I offered encouragement, useful information, and guided meditation.
It was the most relaxed, yet centered I have ever felt after any of the hundreds of Beatwell groups I've led. It was another of the many markers in this journey that reignites my inspiration for sharing this work with the world.
With or without me, "Mindfulness" will hit the mainstream over the next decade in the same way Yoga has this century.  For many, drumming offers this tactile and audible experience of a mindfulness practice that a classic meditation sitting does not.
And last night I felt I turned the corner in refining a modality that I believe millions of people will benefit from.